There are several reasons to use a virtual private network or VPN . The two main ones are hiding who you are and skipping geographic blocks. Why would you want to do that? Depending on what you are going to do online, you may not want to be tracked, especially in places where digital surveillance is serious (such as China ).
In regards to avoiding geographical blocks, this has the advantage that you can access content not available in your country. There are a large number of websites that use this method, and with a VPN you can go over these restrictions. It can also be done to access sites blocked by governments, as happened with The Pirate Bay in Australia . That's why we're going to give you five free VPN services to remain anonymous online.
Tunnelbear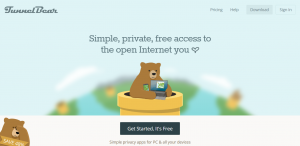 Tunnelbear is one of the most robust options . It allows you to choose between free and paid subscriptions, although it imposes a limit of 500 MB of traffic per month for those who use the free option. It's not a lot of data, so you can not use it constantly without scratching your pocket. However, if there are times when you think you need some protection, it is worth considering.
It has a good performance and is easy to use , and it is more than likely that its default options are more than enough for any ordinary user. The automatic connection option works fine, but you can manually choose from 20 countries as your main location. Simple and safe, it is one of the best options for your computer.
Hotspot Shield Free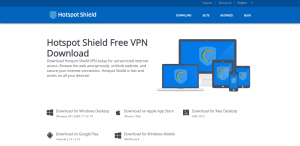 Hotspot Shield Free is one of the best known and one of the best ones we have selected. In addition, it is totally cross-platform. It allows you to choose from 20 countries if you use the paid version, while if you stay with the free version the VPN will choose the location for you.
This VPN allows you to have the service automatically connected in unsecured wireless networks , although its performance is not as good as that of Tunnelbear. Now, its limit for free users (750 MB daily) is quite generous.
PrivateTunnel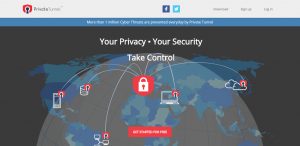 Like other tools that appear in this list, PrivateTunnel is also totally cross-platform . Another feature that it shares is that of a limited amount of data with respect to paid subscriptions. Specifically, you receive 200 free MB that you can spend as you see fit.
When that data bonus is over, you can buy packages of 20 to 100 GB . If on the other hand you think you will use this VPN constantly, you can buy an annual package for 30 dollars, with which you receive an unlimited amount of data. It works in general well, although in some moments the connections may suffer a bit.
Freelan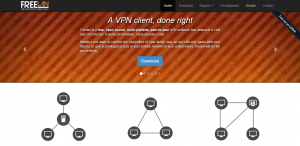 The installation of Freelan can be somewhat disconcerting for the uninitiated. Instead of installing a normal program, the software installs new network drivers that take care of your web traffic. This is not a problem, but it is something worth making clear from the beginning.
This VPN is an open source tool that is also completely free , but getting it to work can be complicated (especially for newbies). For more advanced users Freelan has a lot to offer, but do not expect the program to take you by the hand as they do Tunnelbear or Hotspot Shield.
For a majority of users this program will not be ideal, but for the most geeks or those with a more technical profile (controlled from the command prompt), as well as for those who want total control , it is the best option.
Hide.me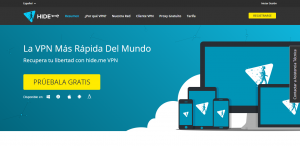 Making your connection safer with Hide.me is very simple : all you have to do is press a button and start navigating. If you want, you can spend some time configuring some options, such as which VPN protocol should be used. If you feel comfortable touching the network settings, you can also change your DNS for others other than your service provider.
The free version of this VPN offers 2 GB monthly to users, which in general is quite generous. Another restriction to consider for free accounts is that you only have 3 locations to choose from: Canada, Holland and Singapore.
You can make Hide.me boot with your operating system , but the data limit for free users makes it better to use it when it suits you. Its performance is reasonably good, although pop-ups informing you to switch to a payment account can be heavy.